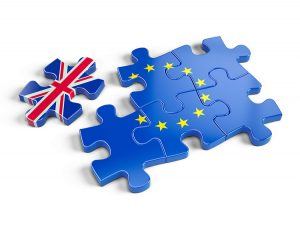 As most people will already be aware the UK via the FCA and HMRC have been making frequent changes to Pension rules and the way pensions are taxed therefore it is important to know the options you have on your Final Salary Pensions.
The sweeping changes have been met with mixed reviews but in the main positively. Expats have been transferring UK pensions to QROPS since 2006 . It is important each case be treated and advised upon its own merit.
Final Salary Pensions
As an adviser, everything needs to be taken in to account.  Both pros and cons should be discussed before any transfer is undertaken. The main stream of pensions being transferred has historically been DC Schemes i.e. Defined Contribution Personal Pensions & Company Pensions.
However, in more recent times there has been a large increase in clients which hold Defined Benefit Schemes looking for transfer advice.
As a pension specialist I have often advised clients to leave defined benefits schemes (Final Salary Pensions) where they are as they usually provided a guaranteed income and or other valuable benefits. It is now becoming clear that these types of arrangements need closer scrutiny.
More than 100 company pension schemes in the UK are in deficit. This means they do not have enough money in them to pay out the expected benefits. The aim of this article is not to alarm people . It is more to make people aware that this type of arrangement will only provide the state benefits if the scheme has sufficient funds. Has yours?
Recent examples of well known Schemes in deficit include: TATA and Bernard Matthews. There are certainly plenty more household names in the same position.
MPs to look at 'radical' solutions to tackle pressures facing defined-benefit schemes. Source: Financial Times.
Transfer values are at a high at the moment because gilt returns are very low. This is the time to review your pensions before rules are changed yet again. There may only be a short window of opportunity to make sure you can take control over your existing pension funds.
Make sure you review your personal situation BEFORE article 50 is invoked. This should be done before the UK start the process of leaving the EU.  It is important to find out if your Final Salary Pensions sitting in the UK are safe and well-funded.
I am here to help, advise and assess your current arrangements. Please contact me if you feel you would benefit from a no obligation assessment.