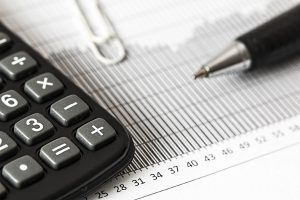 Financial advice Fees
With many of our "so-called competitors" thinking that the industry in Europe will be fee-based in 5-10 years, Harrison Brook are proud to have made the change from commission-based advice a long time ago. Harrison Brook offers a full RDR compliant, Mifid 2 adapted fee-based consultancy service. Where we put your needs before our adviser's remuneration. Where we put transparency at the core of our business model and where continuous care and service is our primary function.
The Difference Between Financial advice Fees
Fee-Based VS Commission-Based
Fee-Based advisers charge a flat rate fee or a percentage, of funds under management. This percentage is typically between 1-3% annually and affords constant attention from your adviser.
A Commission Based adviser, on the other hand, receives a payment upon opening your account. This payment is a percentage of your funds. Typically around 7% and is paid to the adviser solely for the initial opening of the account.
Commission-Based Financial advice Fees
Commission Based advisers take a sum of money at the commencement of your investment. This essentially means that they are paid for opening your account. They are not then further compensated for safeguarding your investments, growing your portfolio or ensuring returns.
Commissioned charging structures are notoriously opaque, making it difficult for the investor to know how much they are really paying. Currently, this is accepted. However, upon the arrival of Mifid 2, which will enforce transparency, commision based advisers will have to disclose all charges. Prepare to be shocked.
In order to better illustrate the real cost of a Commission Based adviser, take one example:
You invest £250,000. The adviser's commission is 7% and they've spent (let's be generous) 30 hours preparing your portfolio and working with you.
The 7% commission means your adviser is receiving £17,500.

Split that over the 30 hours they've 'worked'.

That means that you've paid them £584 an hour.
If you were to pay a fee-based adviser, or anyone in any job, £584 an hour, I'm certain you'd expect a lot of work and phenomenal results. Instead, a Commission-Based adviser will invest your money and, thanks to no further reward for their work, will leave it sitting on a bond without any attention or care.
Fee-Based Financial advice Fees
Fee-Based advice, on the other hand, sees the adviser being paid a flat fee or percentage of the funds to open an account. Then an ongoing fee for servicing and maintaining your investment. This means that as the funds under management grow, the adviser is further rewarded. It also means that they will work to keep you, the investor, as happy as possible – so you don't leave the investment. This, in turn, produces objective and truthful advice from your adviser, because your targets are aligned.
Fee-only advisers must spend hours conducting portfolio and fund analysis, ensuring your money is in the best possible fund. This means that they're educated, experienced and knowledgeable in an abundance of asset classes, as well as, property, education funding, retirement and efficient tax planning. Whereas a Commission-Based adviser may be tempted to simply deposit your entire investment in a fund they've used for years, rather than what is best for you.
The most important detail to remember about a Fee-Based adviser is that it is in their best interest to make your investment grow.
The Next Step
Don't be caught out paying huge commissions and sacrificing the true potential of your investment. Here at Harrison Brook we strongly believe that your hard earned money deserves to grow in an efficient, transparent and honest way.
For more information on the differences between Commission-Based advice and Fee-Based advice contact an experienced adviser today.