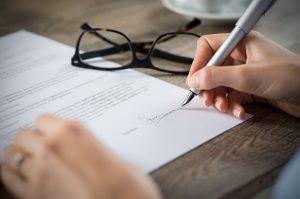 Why do clients need Defined Benefit DB Sign Off?
How do I get Defined Benefit DB Sign Off on my pension?
These are the two questions my clients ask the most on Defined Benefit DB Sign Off. The answer to both is simple.
The FCA DB Sign Off is there to protect consumers and their pensions. Moreover, you can easily achieve this through Harrison Brook.
Background
The HMRC requires clients to understand the benefits and drawbacks when transferring UK DB scheme to a SIPP or QROP.
This HMRC ruling came into force in April 2015. Generally, if your safeguarded pension value is greater than £30,000, HMRC requires your UK pension provider to ensure that you take regulated FCA financial advice. Only after receiving financial advice HMRC approves your transfer.
Therefore, Harrison Brook welcomed this change in legislation as it enhances the quality of advice our clients receive. As one of the first providers to actively embrace the FCA changes, Harrison Brook has become the leading international advisory firm for UK DB pension transfers.
DB Pension Transfers – Experience
Since April 2015, our pension transfer team has successfully completed DB transfers with every leading UK pension provider. Henceforth, this experience has allowed us to refine and adapt our DB transfer process, saving our clients time and money.
In the meantime, client demand has seen pension transfers become our core business activity. The day-to-day experience of dealing with clients, UK pensions providers and SIPP & QROP trustees has allowed us to specialize and provide clients with the highest levels of advice available.
According to Benjamin Franklin, there were two things certain of in life: death and taxes. In financial planning, there are three things certain of in life: death, taxes and HMRC pension changes.
Understanding Your Options
For any client serious about their pension planning, working with an Adviser who is up to date and engaging themselves in future HMRC changes is essential.
We look forward helping you understand your pension transfer options. You can email me directly by clicking 'Contact Dominic' at the top of the page or by completing our Get Started page.
Therefore, please include a brief summary of your pensions and we will be in touch within 24 hrs to set-up a face-to-face, telephone or Skype appointment arranged at your convenience.
Dominic James Murray – Private Client Adviser