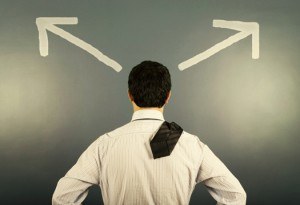 How to find a Trustworthy Financial Adviser ?
Easier access to pension pots, the challenging housing market and other economic variables are combining to persuade many individuals to opt for an expat life in the sun. Unfortunately overseas financial industry is not always as tightly regulated as the UK or Europe counterpart, meaning many expats can end up paying far more than they need for sub-standard advice. If you're currently looking for a skilled financial adviser on international money matters, take a look at three key characteristics of a trustworthy financial adviser organisation:
Is your Financial Adviser Regulated ?
In order to legally dispense financial advice, financial advisory firms need to comply with a Financial Conduct Authority's stringent rules and regulations. Compliance is indicated by inclusion on the Financial Services Register – a searchable database which can be freely accessed online. You can be confident that if a company (or its parent group) is on the Register, then it's one you want to be doing business with. You should be looking for your adviser to have accredited qualifications from any of these eight accredited bodies: CFA Society of the UK, the Chartered Insurance Institute, the Institute of Financial Planning, the Chartered Institute for Securities and Investment, the Chartered Institute of Bankers in Scotland, the ifs School of Finance
Call a Trustworthy Financial Adviser at Harrison Brook today for regulated advice.
Harrison Brook follows a Transparent Fee Based Model
A reputable company will make it clear what upfront costs you will be expected to pay and when. There should be no hidden administration fees, commission or other extras. With evidence available showing that some unlucky customers end up losing nearly all their savings to unscrupulous foreign advisers, if you're not sure whether fees are reasonable, try comparing them with other providers. Find out more about Harrison Brook transparent costs.
Try ringing their number and see if you get the type of response you would expect from a professional trustworthy adviser. Warning signs to look for include a poorly constructed website with broken links, a lack of clarity on the company's roots and minimal detail of its current activities. Why not do a quick online search using the company's name and see what results you get?
Harrison Brook is committed to providing expert, affordable information that enables expats to make the most of their money, wherever they're located. By following the straight-forward pointers given above, it's possible to maximise the chances of finding a trustworthy adviser that gives valuable, helpful financial counsel. Take the first step today with Harrison Brook.
Here at Harrison Brook we are committed to building long term sustainable relationships with our clients built on regulation and transparency of fees. Get started today and speak to a Harrison Brook trustworthy financial adviser.