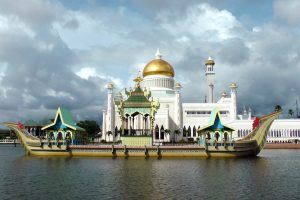 Moving abroad with your family? How about Brunei…
Most people have heard of Brunei however very few could place it on a map. Yet there are currently around 160,000 expats residing in Brunei, making up 40% of the total population. For those that do make the journey, they would find the following;
A tiny jungle covered country with one of the highest standards of living in the world and a booming economy thanks mainly to its flourishing oil and gas industries. The lions share have been seduced by the proposal of lucrative employment packages, tax-free income and comparatively low cost of living.
Culture
The culture will be a shock to any expat arriving in Brunei due to the strict Islamist laws. Any expat relocating to Brunei should be aware of the local standards and always look to adhere to them. Furthermore, women should dress in moderation and stay away from physical contact with members of the opposite sex.  Any compromising behaviour between non – Muslims and Muslims can lead to serious punishment and deportation.
Healthcare
Brunei has one of the best healthcare systems in the world, rates are low for expats whilst Bruneians receive care for free. For expats covered by health insurance, there are a sizeable number of very good private hospitals also available.
Education
Famed for having one of the worlds best educational systems and with very low crime rates there are many pros to living in Brunei. Although the educational system is relatively young, thanks to large government investment it maintains to be a world leader. Expats generally tend to send their children to the international schools in the capital city of Bandar Seri Begawan. But the high standard doesn't come cheap, with tuition fees averaging over $8000 pa for the top schools.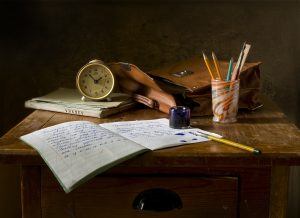 International Education Savings Plan for Brunei and beyond
One way to counter the expensive school fees is to start an International educational savings plan.  By setting up an effective, tax efficient, wealth accumulation International Education Savings Plan you can truly fulfill the dreams and aspirations you have for your children, with a much greater level of comfort. Whether it be for schooling, further education or pilot school, choosing a plan that grants total freedom on your country of contribution is crucial.
 Where you wish to en-cash the plan to pay for the education expenses? and does it remain in a tax efficient investment area, growing tax free no matter where you may move next? are important factors that need to be considered.
Harrison Brook offers discounted international savings plans through our online advice system passing on the savings to the customer. Our cross-border specialists are familiar with global education costs and have access to savings plans from a broad range of leading banking institutions. With access to investment specialists' hand-picked funds, no restriction on client location and ongoing advice and management irrespective of future career movement, get in touch today. 
Although the many expats moving to and living in Brunei will need to adjust to both the culture and environment. The quality of living, combined with endless opportunities and widely spoken English make Brunei a destination well worth visiting. With a little financial foresight and planning, every objective can be achieved and catered for.
#bruneiexpats #livinginbrunei #internationaleducationsavingsplan