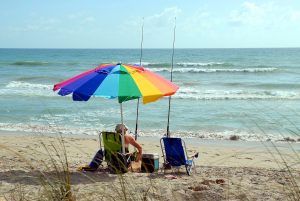 Have you moved abroad or looking to move abroad? The question which remains with many expats, is a QROP or a SIPP suitable for my pension? I currently hold a QROP is this still suitable?
Whilst many expats who have left the UK are fully aware of the QROP (qualifying recognised overseas pension), there is a further option of an International SIPP (self-invested personal pension).
Both options allow for pension transfers from the UK however, this is subject to the pension that you currently hold in the UK. If you are unsure of your current pension scheme, speak with an advisor who will correctly guide you on this.
The QROPs (qualified recognised overseas pension scheme) benefits
A QROPS scheme only needs to keep 70% of the original transfer pot as retirement income. This is an important statement. The 70% that must remain in the QROPS is based on the value of the UK scheme on the date of the transfer to the QROPS, not the current value. This gives an incentive for one to transfer to a QROPS as long as possible before retirement, provided they already have built up a big enough pension fund in a UK scheme to realise the benefits of doing so.
This is subject to your place of residence at the time of the transfer and you also need to consider if you will stay in this country. Following new rules by the UK government, it is not advisable to utilise a QROP if you live outside the European Union.
This benefit alone is one of the most popular reasons expats transfer their UK pension into a QROPS. Receive 30% of your fund as a tax-free lump sum. Please note that you can only take 30% PCLS if you have completed the required period outside the UK.
If you have a UK pension, these funds will incur an IHT charge of up to 55% when they are left to your beneficiaries. IHT does not apply to QROPS, so you can sure the money you have worked your entire life for can be passed onto your loved ones free from tax at source.
Inheritance Tax (IHT) is calculated on your entire, worldwide assets if you are domiciled British, even when you are resident overseas. If HMRC can establish Britain was the country you regarded as home at the time of your death, your UK pension would be subject to IHT.
QROPs give a wider choice compared to UK pension plans is in their scope of investments. A UK stakeholder pension scheme tends to have low fees, but that's because the scheme only offers a limited very choice of unit trusts and investment funds.
QROPS offer the broadest possible selection of investments, allowing you, your financial advisor, or a discretionary manager to pick investments from a range of asset classes across the global market and maximise your growth prospects.
Lifetime Allowance
In the UK, there is a maximum amount of money that an individual can invest in a pension and receive tax relief. This maximum limit is referred to by HMRC as the Lifetime Allowance (LTA). At the last Budget, the Chancellor reduced the Lifetime Allowance from £1,250,000 (2014-2015) to £1,000,000 (2015-2016*). This applies to the total value of all your pensions.
If your pension fund exceeds the allowance you could be hit with a 55% charge on the excess. While £1,000,000 may sound like a lot of money to most people, many people in defined benefit (final salary) schemes may be reaching this threshold without even knowing it.
The International SIPP (self-invested personal pension)
A Self Invested Personal Pension (SIPP) is a type of pension plan that is very flexible and allows you to take control of your own investment decisions when saving for your retirement. If you no longer live in the UK, an International SIPP allows you to transfer and consolidate benefits from a UK registered pension schemes easily and efficiently to your new country of residence, while still protecting you under UK regulations.
The benefits of an International SIPP are many. SIPP investments typically provide you with a much wider range of investment choice and flexibility, compared to a standard pension with its limited choice of funds typically overseen by the company's own fund managers.
If you are a non-UK resident, then an International SIPP for expats gives you the ability to hold assets that are appropriate for international clients and also in other currencies, yet still meet the key UK Regulatory requirements.
An International SIPP gives you control of your pension, whereas most members of a company pension scheme have very little control and almost no idea where their pension money is invested. Also, with many of the UK's largest companies closing their final salary schemes to all members, many members now have to look at taking their pensions into their own hands.
SIPP trustee fees are cheaper compared to a QROP on an annual basis, sometimes as low as a few hundred pounds per year. Access to funds and other collectives or shares is generally available via platforms or offshore life wrappers, allowing access to a whole range of assets at lower charges than individuals can achieve.
Many individuals have several small pensions that they often forget about or are not growing as they should. An international SIPP can consolidate all these pensions into one allowing for easier management and better control.
Members of an international SIPP can take income drawdown, meaning that an income can be taken from the fund (subject to certain limits) whilst leaving the remainder of the fund to grow in value. An annuity need not be purchased. The benefits taken each year can vary depending on your individual circumstances.
What To Do Next
Speak to one of our advisers or schedule an appointment by clicking on contact to understand how we can help you in your retirement. We can discuss your need now and in the future.