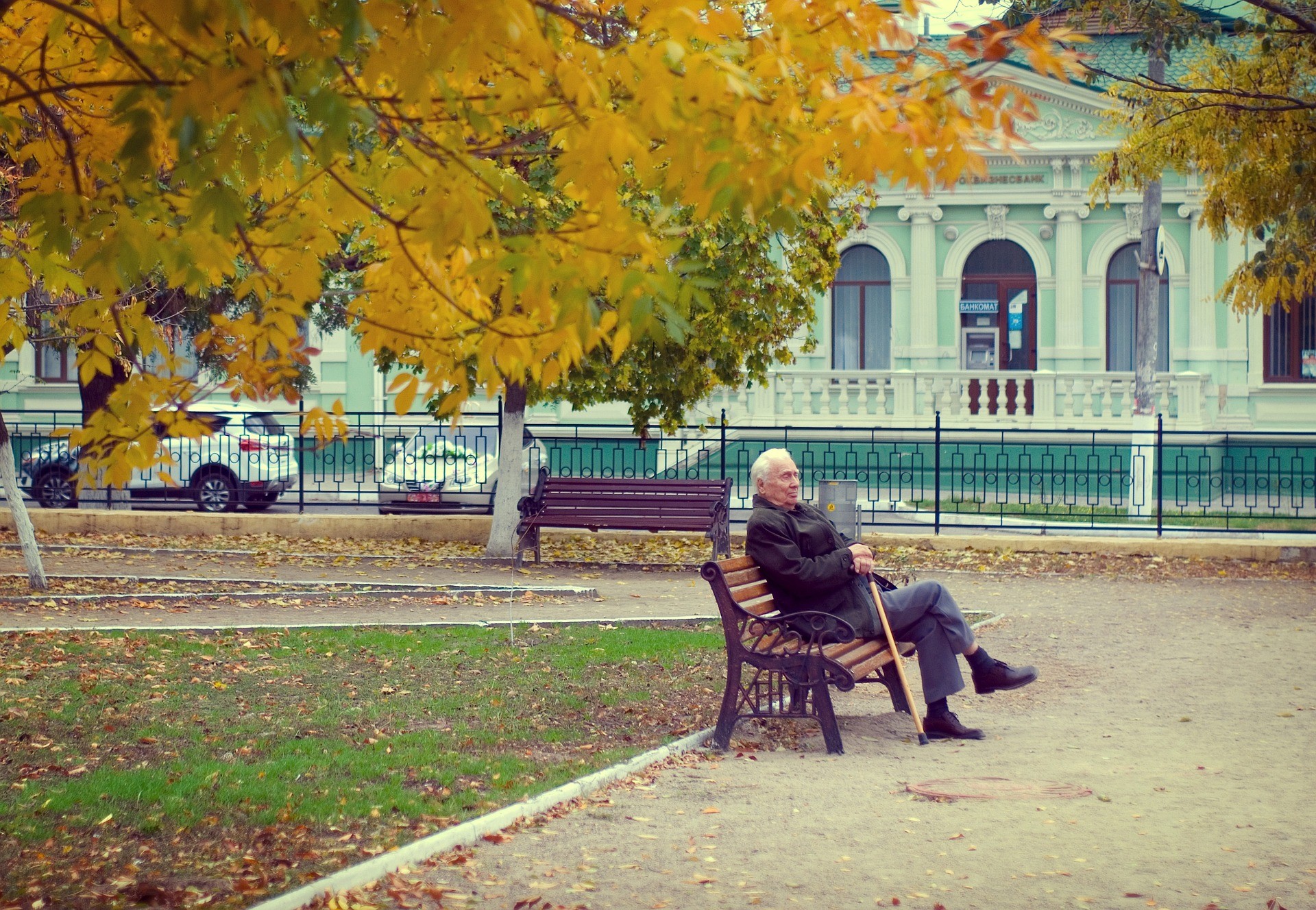 A QROPS (Qualifying Recognised Overseas Pension Scheme) allows you to transfer and consolidate your UK pension, including frozen ones, overseas. It meets specific guidelines set out by Her Majesty's Revenue and Customs (HMRC).
The QROPS list below entails all the QROPS which meet the requirements set out by HMRC. It's important to use a QROPS found below in order to transfer your UK pension overseas.
Speak to an adviser today for expert advice.
The list below was updated in October 2017 and shows the most up-to-date QROPS.
Australia
| | |
| --- | --- |
| A Bedford Superannuation Fund | Australia |
| AC & SD Rawnsley SMSF | Australia |
| Addinsell Superannuation Fund | Australia |
| AdrianFlorrie Super Fund | Australia |
| Adrian Kenny SMSF | Australia |
| AER (Plus 55) Super Fund | Australia |
| Aerotroy Super Fund | Australia |
| AG Edwards Superannuation Fund | Australia |
| Aiguerosse Superannuation Fund | Australia |
| AKMD Superannuation Fund | Australia |
| Aldridge Superannuation Fund | Australia |
| Alistoon Superannuation Fund | Australia |
| AM Gamble Super Fund | Australia |
| Amblin Superfund | Australia |
| Amblin Superfund 2 | Australia |
| Andrew & Deborah Summers Superannuation Fund | Australia |
| Andrew and Jane Jones Superannuation Fund | Australia |
| Andrew Barton Superannuation Fund | Australia |
| APMUK Superannuation Fund | Australia |
| AR Williams Super Fund | Australia |
| Arnold Super Fund | Australia |
| ARTAYLOR Superfund | Australia |
| Ash Wilkins Super Fund | Australia |
| ASR UKPension Superfund | Australia |
| Atlas SMSF | Australia |
| Attwood Nestegg Superannuation Fund | Australia |
| Avalon Super Fund | Australia |
| Axela Super Fund | Australia |
| B Gwatkin Super Fund | Australia |
| B Mangham Super Fund | Australia |
| Bab Over 55 Fund | Australia |
| Bailey Super Fund | Australia |
| Bakersinaus Superannuation Fund | Australia |
| Balmer Superannuation Fund | Australia |
| Banning Family Super Fund | Australia |
| Bardon Retirement Fund | Australia |
| Barkor Super Fund | Australia |
| Barnwell Superannuation Fund | Australia |
| Bastian-Lee Super Fund | Australia |
| Baxter Superannuation Fund | Australia |
| Bazncaz Superannuation Fund | Australia |
| Beautiful View Super Fund | Australia |
| Beechwood Avenue Superannuation Fund | Australia |
| Bell Heather Super Fund | Australia |
| Biggs Cook Superannuation Fund | Australia |
| Bishan Superannuation Fund | Australia |
| Bixie Retirement Fund | Australia |
| Blackmore Self-Managed Super Fund | Australia |
| Boehm Superannuation Fund | Australia |
| Bonner Family Super Fund | Australia |
| Boogie Bear Superannuation Fund | Australia |
| Boucker Superannuation Fund | Australia |
| Bragati Superfund | Australia |
| Brennan RSF | Australia |
| Bridge Over Troubled Waters Retirement Fund | Australia |
| Bridger Superannuation Fund | Australia |
| Bridges IMS SMSF | Australia |
| Broadie Bonus Superannuation Fund | Australia |
| Brookfield Super Fund | Australia |
| Brookmead Superannuation Fund | Australia |
| Brown Superannuation Fund | Australia |
| Bude Haven Superannuation Fund | Australia |
| Burgess Family Super Fund | Australia |
| Burns Superannuation Fund | Australia |
| Burr Superannuation Fund | Australia |
| Butler 55+ Super Fund | Australia |
| C & C Purchase Superannuation Fund | Australia |
| C & L Gifford Superannuation Fund | Australia |
| C L D W UK Superfund | Australia |
| C.P. Eapen Superannuation Fund | Australia |
| Calibre Superannuation Fund | Australia |
| Callar Super Fund No 1 | Australia |
| Callaway Super Fund | Australia |
| Callow Super Fund | Australia |
| Calnan Super Fund | Australia |
| Campbell Nest Oeuf Superfund | Australia |
| Carbmill Superfund | Australia |
| Cardwell 55 Plus Super Fund | Australia |
| Carol Wade Superannuation Fund | Australia |
| Caroline Luke Superannuation Fund | Australia |
| Carson SMSF Pension Fund | Australia |
| CatrionaPallett Superannuation Fund | Australia |
| Caune Sinclair Superannuation Fund | Australia |
| Cayford Family Superannuation Fund | Australia |
| CG & H Parker Superannuation Fund | Australia |
| Charlie Starrett Superannuation Fund | Australia |
| Cheers Barclays Superannuation Fund | Australia |
| Chesapeake Super Fund | Australia |
| Cheverall Pty Ltd ATF the Cheverall Superannuation Fund | Australia |
| Clarke Davies Super Fund | Australia |
| Clarke Family Super Fund | Australia |
| Clements Golden Years Superannuation Fund | Australia |
| Cliff Forde 55Plus Superannuation Fund | Australia |
| CLQ Superannuation Fund | Australia |
| Cohen ROPS Super Fund | Australia |
| Cokell Super Fund | Australia |
| Colleer and Mclaren Superannuation Fund | Australia |
| Cortona Superannuation Fund | Australia |
| Courtney & Phadke Superannuation Fund | Australia |
| Coyne Superannuation Fund | Australia |
| CP Lockwood Super Fund | Australia |
| CramerKC Super Fund | Australia |
| Cross Super Fund | Australia |
| CSF2 | Australia |
| Cundale Super Fund | Australia |
| D & R Elliot Retirement Fund | Australia |
| D and J Cook (55 Plus) Superannuation Fund | Australia |
| D Kelly Superannuation Fund | Australia |
| Dane Super Fund | Australia |
| Davenall Gabain Superannuation Fund | Australia |
| David and Caroline Whyte Superfund | Australia |
| David Cant Superannuation Fund | Australia |
| David Curnow Super Fund | Australia |
| David Kerr Super Fund | Australia |
| David Tudor Evans Super Fund | Australia |
| Davidson Retirement Fund | Australia |
| Davies Super Fund | Australia |
| DB65 Superfund | Australia |
| DBEG Superannuation Fund | Australia |
| Dean Gale Super Fund | Australia |
| Decani Spare Super | Australia |
| Deeny SMSF Pty Ltd ATF the Deeny Superannuation Fund | Australia |
| Delaney Superannuation Fund | Australia |
| Dempster Family Super | Australia |
| Desiree Superfund | Australia |
| Destiny Super Fund | Australia |
| DJ & AL Myers Super Fund | Australia |
| DJ & J Heeley Over 55 Super Fund | Australia |
| DJB Super Fund | Australia |
| Doumani Family Superannuation Fund | Australia |
| Downes Family Super Fund | Australia |
| DPSS SMSF | Australia |
| Duma Superannuation Fund | Australia |
| Duver Superannuation Fund | Australia |
| Edgfield Superannuation Fund | Australia |
| EdlynrosSMSF | Australia |
| EE Super Fund | Australia |
| Elliot Family Super Fund | Australia |
| Elsey Super Fund No1 | Australia |
| Emilia Super Fund | Australia |
| Ewing Family Superannuation Fund | Australia |
| F Goldstein Super Fund | Australia |
| FAIRBURN Superfund | Australia |
| Farnham Super Fund | Australia |
| Final Curve Self Managed Superannuation Fund | Australia |
| Flatley Superannuation Fund | Australia |
| Fleming Super Fund | Australia |
| Flombard Super Fund | Australia |
| Ford SMSF | Australia |
| Fox Super Fund | Australia |
| Frejya Superannuation Fund | Australia |
| Fulmar Fund | Australia |
| G Collier (55 plus) Super Fund | Australia |
| G D Kewley Super Fund | Australia |
| GAM Bell Superannuation Fund | Australia |
| Gaskell over 55 smsf | Australia |
| Geotrish Super Fund | Australia |
| GHC4 Superfund | Australia |
| Gilkes-Cox Super | Australia |
| Gilmour Family Superannuation Fund | Australia |
| Gilsenan Superannuation Fund | Australia |
| Glendinning Family Super Fund | Australia |
| Glennie Superannuation Fund | Australia |
| GM Solomon Superfund | Australia |
| Godley Family Super Fund | Australia |
| Gold Vectis Super Fund | Australia |
| Gooding 2016 SMSF | Australia |
| Goodwin Super Fund | Australia |
| Gorbret Superfund | Australia |
| Gorgeon Super Fund | Australia |
| Gould Family Superannuation Fund | Australia |
| Grasett Superannuation Fund | Australia |
| Green & 55 Super Fund | Australia |
| Green 55 Plus Superannuation Fund | Australia |
| Groom Family Super Fund | Australia |
| Guard Super Fund | Australia |
| GW & MI Rowlands Superannuation Fund | Australia |
| H McIvor Superannuation Fund | Australia |
| Halcyon Superannuation Fund | Australia |
| Hall Saxby Age 55 Plus Superfund | Australia |
| Harradine Superfund | Australia |
| Harrison Family SMSF | Australia |
| Harvey Swift Family Super Fund | Australia |
| Haydalex Superannuation Fund | Australia |
| Head Farm Superannuation Fund | Australia |
| Head Retirement Fund | Australia |
| Heanor Super Fund | Australia |
| Hedge Super Fund | Australia |
| Helme Super Fund | Australia |
| Henian Superannuation Fund | Australia |
| HGP Super Fund | Australia |
| Ho & Tanaka Over 55 Superfund | Australia |
| Holley Family SMSF | Australia |
| Honey Super Fund | Australia |
| Houghtons Super Fund | Australia |
| HPASuperfund | Australia |
| Hunt976 Super Fund | Australia |
| HV Superannuation Fund | Australia |
| HWH 4 JVN | Australia |
| I & D Pilkington Superannuation Fund | Australia |
| Ian & Sheila Sinclair Super Fund | Australia |
| I D McKay Superannuation Fund | Australia |
| I Michie Superannuation Fund | Australia |
| iMorse Superannuation Fund | Australia |
| Ingleside Investments Superannuation Fund | Australia |
| Intrepid Superannuation Fund | Australia |
| IR Rankine Superannuation Fund | Australia |
| J & N Bradshaw Superannuation Fund | Australia |
| J & V Jamieson SMSF Pty Ltd ATF Jamieson Super Fund | Australia |
| J and L Kerwin Superannuation Fund | Australia |
| J Brand Super Fund | Australia |
| J Jurewicz Superannuation | Australia |
| J Simmons Superannuation Fund | Australia |
| J Vartan SMSF | Australia |
| JA & SM Cannon Pty Ltd as Trustee for Cannons Super Fund | Australia |
| Jackie Edwards SMSF | Australia |
| Jacqs Retirement Fund | Australia |
| Jane Raymond Superannuation Fund | Australia |
| Jane Whitfield Retirement Fund | Australia |
| Jaques Family SMSF | Australia |
| Jay Gee Superannuation Fund | Australia |
| JDavies55 | Australia |
| Jelley55plus Super Fund | Australia |
| Jenkins McGrath Super Fund | Australia |
| Jenny Campbell Retirement Fund | Australia |
| Jerzy Olejnik Retirement Fund | Australia |
| JGG (No1) Superfund | Australia |
| JLCH Steel Superannuation Fund | Australia |
| JLSAGLYNN 55 SMSF | Australia |
| JM & G Lunn Superannuation Fund | Australia |
| JM Pflaum Super Fund | Australia |
| John McNally (55 plus) Super Fund | Australia |
| Johnston Family Super Fund | Australia |
| Johnstone Davies Super Fund | Australia |
| Jolly Good Fellows Super Fund | Australia |
| Jones Superannuation Fund | Australia |
| Jovcic (Plus 55) Super Fund | Australia |
| JRB Leventhorpe Family Super Fund | Australia |
| Juckes Superannuation Fund | Australia |
| K & P Superfund | Australia |
| Kafue Superannuation Fund | Australia |
| Kariba Consulting Super Fund | Australia |
| Karl Puse Over 55 Superannuation Fund | Australia |
| Kay-Jay Super Fund | Australia |
| KCWilliams Plus 55 Super Fund | Australia |
| Keenan Family Superannuation Fund | Australia |
| Keide Super Fund | Australia |
| Kennedy MP Family Super Fund | Australia |
| Killcare 55 Super Fund | Australia |
| Killen Family Superannuation Fund | Australia |
| King Superannuation Fund | Australia |
| Kingdom Super | Australia |
| KIReedSuper | Australia |
| Kirkbride plus 55 | Australia |
| Konz Family Superannuation Fund | Australia |
| Lancashire Super Fund | Australia |
| Laurents Senior Retirement Fund SMSF | Australia |
| LCG Harrison Superannuation Fund | Australia |
| LDH Over-55 Super Fund | Australia |
| Leach Superannuation Fund | Australia |
| Leiper (Plus 55) Super Fund | Australia |
| Lennon Fraser Age 55 Superannuation Fund | Australia |
| Leonora Wilson Super Fund | Australia |
| Lette 55 Super Fund | Australia |
| LF4 Super | Australia |
| Locke Sinclair Retirement Fund | Australia |
| Lockharttwins Superannuation Fund | Australia |
| LockRichard55 Superfund | Australia |
| Londisboylewis Super Fund | Australia |
| Longair and Pumphrey SMSF | Australia |
| Lorigan Superannuation Fund | Australia |
| Lotus Superannuation Fund | Australia |
| Lovell Super Fund | Australia |
| M and M Belcher Super Fund | Australia |
| M&J 55 Superannuation Fund | Australia |
| M R Brown Superannuation Fund | Australia |
| MacAlister Superannuation Fund | Australia |
| Mack-Heaven Superannuation Fund | Australia |
| MacLeay Regis Super Fund | Australia |
| Maeva 2 Investments Superannuation Fund | Australia |
| MAGNGA Superannuation Fund | Australia |
| Malkiin Family Superannuation Fund | Australia |
| Marbecca Super Fund | Australia |
| Mark & Elaine Superannuation Fund | Australia |
| Mark Case Pension | Australia |
| Mark McCullen UK Superannuation Fund | Australia |
| Mark Russell Super Fund | Australia |
| Matthews Family Superannuation Fund | Australia |
| Mayers Family Superfund | Australia |
| MBC Superannuation Fund | Australia |
| McAteer 55 Plus Superannuation Fund | Australia |
| McCarroll Super Fund | Australia |
| McConnell Family Fund | Australia |
| McCormack Over 55 SMSF | Australia |
| McGahey Superannuation Trust | Australia |
| McIntyre Family Super Fund | Australia |
| McKinley Family Super Fund | Australia |
| McLean Family Super Fund | Australia |
| McNee Family Super Fund | Australia |
| McQuarrie-Dunn Superfund | Australia |
| MH Brownlow 55 Super Fund | Australia |
| Michael Russell Thornham Superannuation Fund | Australia |
| Mike Bennett SMSF | Australia |
| Mike Davies Superannuation Fund | Australia |
| Miles Superannuation Fund | Australia |
| Milford Family SMSF | Australia |
| Miller Time Super Fund | Australia |
| Mistry Super Fund | Australia |
| MJ Moon SMSF | Australia |
| MJC2015 Over 55 Super Fund | Australia |
| Moller & Hughes Superannuation Fund | Australia |
| Money Penney Superannuation Fund | Australia |
| Moonlight Superannuation Fund | Australia |
| Moorebax SMSF | Australia |
| Mulloss Superannuation Fund | Australia |
| Murrandy Superannuation Fund | Australia |
| Murros Super Fund | Australia |
| Muxlow Retire Tasmania Superannuation Fund | Australia |
| My Superannuation Fund | Australia |
| N & C Pigott Superannuation Fund | Australia |
| N & C Superfund | Australia |
| N Saunders Over 55 Super Fund | Australia |
| NDP Eke Super Fund | Australia |
| Neil Dickson 55 plus Superannuation Fund | Australia |
| Nichols Superannuation Fund | Australia |
| Nick's Super Fund | Australia |
| Nochar Retirement Fund | Australia |
| Noon Superannuation Fund | Australia |
| NP Aged 55 SMSF | Australia |
| NP JP O'Brien Super Fund | Australia |
| Old Codger Superannuation Fund | Australia |
| Ollis Super Fund | Australia |
| One Nil Superannuation Fund | Australia |
| Owen (Age plus 55) Super Fund | Australia |
| Oxley Family Superannuation Fund | Australia |
| P & J Snowden Super Fund | Australia |
| P & J Sweeney Super Fund | Australia |
| Pahljina Superannuation Fund | Australia |
| Palmer Super Fund No. 2 | Australia |
| Park View Pension Superfund | Australia |
| Parker Super Fund | Australia |
| Pascoe Family Super Fund | Australia |
| PB 55 Super Fund | Australia |
| PD & JW Superannuation Fund | Australia |
| Peter Adrian Usher Superannuation Fund | Australia |
| Peter J Douglas Super Fund | Australia |
| Phil Harries Superannuation Fund | Australia |
| Philip Anthony Busfield SMSF | Australia |
| Philip Elsdon Superannuation Fund | Australia |
| Phipps Super Fund | Australia |
| Pickford (55 plus) Super Fund | Australia |
| Pirbright Super Fund | Australia |
| PL Superfund | Australia |
| PM & AJ Tasker Superannuation | Australia |
| Pouton Plumanns Superannuation Fund | Australia |
| Prasad Superannuation Fund | Australia |
| Preesah Superannuation Fund | Australia |
| Preston Group Superannuation Fund | Australia |
| Price Haynes Super Fund | Australia |
| Probuck Superannuation Fund | Australia |
| Pruhonice Super | Australia |
| R & C Pain Over 55 SMSF | Australia |
| R & L Superannuation Fund | Australia |
| R L Michael & T F Michael Family Superannuation Fund | Australia |
| Ras Retirement Fund | Australia |
| Ratt55 Super Fund | Australia |
| Ray & Vin Super Fund | Australia |
| Ray-Jean Super Fund | Australia |
| RaynerLawton Super Fund | Australia |
| RBC Superannuation Fund | Australia |
| Rebel Superannuation Fund | Australia |
| Reddy Superannuation Fund | Australia |
| Rees Family Superannuation Fund | Australia |
| Regane Superannuation Fund | Australia |
| Renn Super Fund | Australia |
| Renukas Woofie Super Fund | Australia |
| Restel Retirement Fund | Australia |
| RHCF Luttrell Superannuation Fund | Australia |
| Richard Fuller Over 55 SMSF | Australia |
| Richard Wesley Superannuation Fund | Australia |
| Richard Weston Superannuation Fund | Australia |
| Rigg Retirement Fund | Australia |
| RKDavis Super Fund | Australia |
| RL Drake Superannuation Fund | Australia |
| Rob Young Over 55 SMSF | Australia |
| Robert Ian Kershaw Superannuation Fund | Australia |
| Rogers Superannuation Fund | Australia |
| Rogers Superannuation Fund | Australia |
| Rolan Goli-Molnar Superannuation Fund | Australia |
| ROPS Ernie Superannuation Fund | Australia |
| Rosamond Mary Laws Superannuation Fund | Australia |
| Rough Superannuation Fund | Australia |
| Rycroft SMSF Pty Ltd ATF the Rycroft Superannuation Fund | Australia |
| Rynd55plus Super | Australia |
| RZ Beaver Super Fund | Australia |
| S & J Thomas Superannuation Fund | Australia |
| S & M McLuckie Super Fund | Australia |
| S & T Clarkson's Super Fund | Australia |
| S and J Friend Super Fund | Australia |
| S Windram Super Fund | Australia |
| Scholey Superannuation Fund | Australia |
| Seadrill Super Fund | Australia |
| Seamus and Vanessa's Pot of Gold Superannuation Fund | Australia |
| Shadwell Super Fund | Australia |
| Sheldon Superannuation Fund | Australia |
| Shergold Superannuation Fund | Australia |
| Sherie's Super Fund | Australia |
| Sinclair Superannuation Fund | Australia |
| Sinnington Superfund | Australia |
| Sipping Bubbles Superannuation Fund | Australia |
| SJS Super Fund | Australia |
| Skelton Superannuation Fund | Australia |
| Skeoch Over 55's Superannuation Fund | Australia |
| Slickenside Super | Australia |
| Smith Retirement SMSF | Australia |
| Smith-Littlewood 55 Plus Super Fund | Australia |
| Smithson Family Superannuation Fund | Australia |
| Sofat QROPS Fund | Australia |
| Sofat Superannuation Fund | Australia |
| Somerset Park Superannuation Fund | Australia |
| South Beach Superannuation Fund | Australia |
| Spychal Family Super Fund | Australia |
| SSARK Superannuation Fund | Australia |
| Stewart Holman Superannuation Fund | Australia |
| Stingray Super Fund | Australia |
| Storrs Superannuation Fund | Australia |
| Stoten Super Fund | Australia |
| Strachan Doughty Superannuation Fund | Australia |
| Stride Family Superannuation Fund | Australia |
| Sue Daniels Superannuation Fund | Australia |
| Summers Superannuation Fund | Australia |
| Sunbird Pearse 4 Super | Australia |
| Super Devereaux | Australia |
| SuperCrossey Fund | Australia |
| Supernova Superannuation Fund | Australia |
| Swinbanks Superannuation Fund | Australia |
| Synga Super Fund | Australia |
| T & K Super Fund | Australia |
| T and C Super Fund | Australia |
| T Hibbert Superannuation Fund | Australia |
| Talbot Superannuation Fund | Australia |
| TB Super Fund | Australia |
| Tetbury Superannuation Fund | Australia |
| Thomas Superannuation Fund | Australia |
| Tickner SMSF | Australia |
| Tidswell Master Superannuation Plan | Australia |
| Tironui Superannuation Fund | Australia |
| TJB 55 Plus Superannuation Fund | Australia |
| TK Hawkins Superannuation Fund | Australia |
| TLCR Retirement Fund | Australia |
| Tomkinson SMSF Pty Ltd ATF Tomkinson Superannuation Fund | Australia |
| Tony O'Donnell Super Fund | Australia |
| Tralee 55 Super Fund | Australia |
| Trustee for Gladigau/Neophytou Rocket Fund | Australia |
| Trustee for Sinnington Super Fund | Australia |
| Tryharder Super Fund | Australia |
| Turner Family Super Fund | Australia |
| Turners 55 Plus Super Fund | Australia |
| Twomey Super Fund | Australia |
| TYP 55 plus Superannuation Fund | Australia |
| Umlandt Super Fund | Australia |
| UNCLE Superfund | Australia |
| Values Partnership Superannuation Fund | Australia |
| Vivienne Lee Qrop Superfund | Australia |
| VT McDonald Super Fund | Australia |
| Walsh Over 55 Superannuation Fund | Australia |
| Wasret Pty Ltd as trustee for Wasret Super Fund | Australia |
| Watson Carroll Super Fund | Australia |
| Watson Superannuation Fund | Australia |
| Welsh Family Super Fund | Australia |
| Westney Owl Superannuation Fund | Australia |
| Whalley SMSF Pty Ltd ATF Whalley Superannuation Fund | Australia |
| Whiskey Superannuation Fund | Australia |
| Whitmore Super Fund | Australia |
| Wight Retirement Fund | Australia |
| Wildman Family Super Fund | Australia |
| Wilkie Super Fund | Australia |
| Willowend 55 plus Superannuation Fund | Australia |
| Yanda Number One Super Fund | Australia |
| Yorkdale 1955 Super Fund | Australia |
| Yorkdale 1961 Super Fund | Australia |
| Zed Super Fund No. 2 | Australia |
---
Austria
| | |
| --- | --- |
| APK Pensionskasse AG | Austria |
| Bonus Pensionskassen Aktiengesellschaft | Austria |
| Bundespensionskasse AG | Austria |
| Sozialversicherungspensionskasse AG | Austria |
| VBV Pensionskasse AG | Austria |
---
Barbados
| | |
| --- | --- |
| DGM Registered Retirement Savings Plan (RRSP) | Barbados |
---
Belgium
| | |
| --- | --- |
| Eurocontrol Pension Fund | Belgium |
---
Bulgaria
| | |
| --- | --- |
| Allianz Bulgaria Voluntary Pension Fund | Bulgaria |
| NN Voluntary Pension Fund | Bulgaria |
| Voluntary Pension Fund 'CCB – SILA' | Bulgaria |
---
Denmark
| | |
| --- | --- |
| Topdanmark Livsforsikring A/S | Denmark |
---
EU Institution
| | |
| --- | --- |
| The Pension Scheme Of The Officials Of The European Union | EU Institution |
---
Finland
| | |
| --- | --- |
| Mandatum Life Pension Scheme | Finland |
---
Germany
| | |
| --- | --- |
| ALTE LEIPZIGER Lebensversicherung auf Gegenseitigkeit | Germany |
| Bayerische Arzteversorgung | Germany |
| FAMILIENFURSORGE Lebensversicherung AG | Germany |
| Huk-Coburg-Lebensversicherung AG | Germany |
| Nestle Pensionskasse VVaG Nestle Uesongungskasse Gimblt | Germany |
| Renten-Direktversicherung Generali Lebensversicherung | Germany |
| Versorgungswerk Architektenkammer Baden-Wurttemberg | Germany |
| Versorgungswerk der Aerztekammer Hamburg KdoeR | Germany |
| Versorgungswerk Der Architektenkammer Sachsen | Germany |
| Versorgungseinrichtung der Bezirksarztekammer Koblenz | Germany |
| Versorgungswerk der Rechtsanwaltinnen und Rechtsanwalte in der Freien und Hansestadt Hamburg | Germany |
---
Gibraltar
| | |
| --- | --- |
| Abacus Retirement Annuity Trust Scheme | Gibraltar |
| Andromeda Retirement Annuity Trust Scheme | Gibraltar |
| Apollo QROPS | Gibraltar |
| ARIA IP Gibraltar QROPS Pension Scheme | Gibraltar |
| Athena QROPS | Gibraltar |
| Aurora Europa Lite Pensions Trust | Gibraltar |
| Aurora Europa Pensions Trust | Gibraltar |
| Berkeley Retirement Benefit Scheme | Gibraltar |
| Bourse Retirement Scheme (Gibraltar) | Gibraltar |
| Calpe Lite Retirement Benefit Scheme | Gibraltar |
| Calpe Retirement Benefit Scheme | Gibraltar |
| Centurion Retirement Annuity Trust Scheme | Gibraltar |
| Cornhill Retirement Annuity Trust Scheme | Gibraltar |
| Cygnet Retirement Annuity Trust Scheme | Gibraltar |
| ECS International | Gibraltar |
| EFPG Diamond Personal Pension Plan Scheme | Gibraltar |
| Equus Retirement Annuity Trust Scheme | Gibraltar |
| Equus Silver Retirement Annuity Trust Scheme | Gibraltar |
| Evolve Retirement Benefit Scheme | Gibraltar |
| Fiduciary QROPS | Gibraltar |
| Fortress Retirement Annuity Trust Scheme | Gibraltar |
| Gibraltar Provident Trust (No 2) Pension Scheme | Gibraltar |
| Harbour Gibraltar Scheme | Gibraltar |
| Hercules Retirement Annuity Trust Pension Scheme | Gibraltar |
| Ibis Pension Scheme | Gibraltar |
| IVCM (Gibraltar) Retirement Annuity Trust | Gibraltar |
| Kreston Gibraltar Pension Plan | Gibraltar |
| London & Colonial EU QROPS | Gibraltar |
| Metro Retirement Annuity Trust Scheme | Gibraltar |
| Momentum Gibraltar Pension Plan | Gibraltar |
| Pantheon QROPS | Gibraltar |
| Prosperity QROPS | Gibraltar |
| Providence Gibraltar Bond Personal Pension Plan | Gibraltar |
| Providence QROPS | Gibraltar |
| Pryce Warner QROPS | Gibraltar |
| Resort Group Plc Retirement Annuity Trust Scheme | Gibraltar |
| STM G.I.B. Pension Transfer Plan | Gibraltar |
| STM Gibraltar (AUS) Superannuation Scheme | Gibraltar |
| STM Gibraltar Pension Transfer Plan | Gibraltar |
| Trafalgar Pension Scheme | Gibraltar |
| Victory Pension Scheme | Gibraltar |
---
Guernsey
| | |
| --- | --- |
| ABN AMRO (Channel Islands) Limited Defined Contribution Pension Scheme | Guernsey |
| Aurora Islander Retirement Annuity Trust Scheme | Guernsey |
| Blue Riband Channel Islands Retirement Plan | Guernsey |
| Blue Riband Guernsey Retirement Annuity Trust Scheme | Guernsey |
| Bourse Retirement Scheme (Guernsey) | Guernsey |
| Butterfield Bank (Guernsey) Retirement and Life Insurance Plan | Guernsey |
| BWCI Retirement Savings Plan | Guernsey |
| CIRAS Personal Pension | Guernsey |
| Dunlops Knot RATS | Guernsey |
| GFSC Group Pension Scheme | Guernsey |
| Granite 2009 Pension Scheme | Guernsey |
| Guernsey Pension Scheme | Guernsey |
| Guernsey Post Limited Pension Plan – Guernsey Section | Guernsey |
| Investec Channel Islands Pension Scheme | Guernsey |
| JRC Retirement Annuity Trust Scheme | Guernsey |
| La Mirousse Retirement Annuity Trust Scheme | Guernsey |
| Mazarron Retirement Annuity Trust | Guernsey |
| Menhir Individual Retirement Annuity Trust | Guernsey |
| Moberly Retirement Annuity Trust Scheme | Guernsey |
| Northern Trust (Guernsey) Limited Retirement Annuity Trust Scheme | Guernsey |
| Prerip Qualifying Recognised Overseas Pension Scheme | Guernsey |
| Prosperous Voyage Retirement Annuity Trust Scheme | Guernsey |
| Provident Financial Services Limited as Trustee of the Legacy Retirement Annuity Trust Scheme | Guernsey |
| Ragleth Retirement Annuity Trust Scheme | Guernsey |
| Rawlings Trust | Guernsey |
| Rotunda Retirement Annuity Trust | Guernsey |
| Scorpion Retirement Annuity Trust | Guernsey |
| Sovereign Trust (Channel Islands) Limited Company Pension Plan | Guernsey |
| Sovereign Trust (Guernsey) Limited ATO The Beatrice Retirement Annuity Trust | Guernsey |
| SRL Retirement Annuity Trust Scheme | Guernsey |
| States of Guernsey Public Servants' Pension scheme | Guernsey |
| Sydney Charles Retirement Annuity Trust | Guernsey |
| Texas Retirement Annuity Trust Scheme | Guernsey |
| VWP Retirement Annuity Scheme | Guernsey |
---
Hong Kong
| | |
| --- | --- |
| 4 Aces Hong Kong Pension Plan | Hong Kong |
| Aileron Project Hong Kong Pension Plan | Hong Kong |
| Albion Green Retirement Pension | Hong Kong |
| Aonia Leadership and Management HK Limited Pension | Hong Kong |
| Asia Pacific Retirement Plan | Hong Kong |
| Capital Corporation Retirement Plan | Hong Kong |
| Colchain Projects Retirement Scheme | Hong Kong |
| Di Clemente Investments Pension | Hong Kong |
| Dragon's Back Hong Kong Superannuation Scheme | Hong Kong |
| GBST Company Pension (Donal) | Hong Kong |
| GFS Superannuation Scheme 2 | Hong Kong |
| Goldeneye Holdings Retirement Scheme | Hong Kong |
| Infin8 Investments (Hong Kong) Pension Scheme | Hong Kong |
| Insite Limited Superannuation Scheme | Hong Kong |
| Neosourcing Pension Scheme | Hong Kong |
| Quartermain Retirement Scheme | Hong Kong |
| Rise and Climb (HK) Pension Scheme | Hong Kong |
| SLD Superannuation Scheme | Hong Kong |
| Soteria Pension Scheme | Hong Kong |
| Tribune Retirement Scheme | Hong Kong |
| Wolf Stone Retirement Benefits Scheme | Hong Kong |
---
Hungary
| | |
| --- | --- |
| Generali Voluntary Pension Fund | Hungary |
| Premium Voluntary Pension Fund | Hungary |
---
India
| | |
| --- | --- |
| Canara HSBC Oriental Bank of Commerce Life Insurance Secure Bhavishya Plan | India |
| Exide Life Golden Years Retirement Plan | India |
| Exide Life One Advantage Retirement Plan | India |
| HDFC Life Assured Pension Plan Unique ID Number (UIN) 101L109V02 | India |
| HDFC Life Click 2 Retire Unique ID Number (UIN): 101L108V02 | India |
| HDFC Life Guaranteed Pension Plan | India |
| HDFC Life New Immediate Annuity Plan | India |
| HDFC Life Personal Pension Plus | India |
| ICICI Pru Easy Retirement | India |
| ICICI Pru Easy Retirement SP | India |
| ICICI Pru Immediate Annuity | India |
| Max Life Forever Young Pension Plan | India |
| Max Life Guaranteed Life Time Income Plan | India |
---
Ireland
| | |
| --- | --- |
| Accenture Defined Contribution Pension Plan | Ireland |
| Acorn Life Personal Pension Plan | Ireland |
| Alan Mooney (Bespoke) Pension Trust | Ireland |
| Almondsbury SSAS | Ireland |
| An Bord Pleanala Staff Superannuation Scheme | Ireland |
| Bank of America Merrill Lynch Pension Scheme | Ireland |
| Bank of Ireland Group Pension Fund | Ireland |
| Bank of Ireland Staff Pensions Fund | Ireland |
| BCWM PRSA | Ireland |
| Bespoke Trustees Limited Personal Retirement Bond | Ireland |
| Construction Executive Retirement Savings | Ireland |
| Construction Workers' Pension Scheme | Ireland |
| Crantock SSAS | Ireland |
| Davy Non-Standard PRSA | Ireland |
| Davy Personal Retirement Bond | Ireland |
| Davy PRSA (Execution Only) | Ireland |
| Davy Self Directed PRSA | Ireland |
| Dovehouse SSAS | Ireland |
| Dublin City University Superannuation Scheme and Spouses' & Children's Pension Scheme | Ireland |
| Eamonn O Sullivan Personal Retirement Bond | Ireland |
| Fistral SSAS | Ireland |
| Health Service Executive Employee Superannuation Scheme 2010 | Ireland |
| Independent Trustee Company Buy Out Bond | Ireland |
| ITC PRSA | Ireland |
| Johanna Fullerton Executive Pension Portfolio | Ireland |
| John Anglim Pension Trust | Ireland |
| Justin Turner Personal Retirement Bond | Ireland |
| Kevin Mitchell Executive Pension Portfolio | Ireland |
| Kieran Phillips (Bespoke) Pension Trust | Ireland |
| LEC Ireland Employment Ltd Pension Scheme | Ireland |
| Liam Hetherington SSAP | Ireland |
| Maire Ganly Pension Trust | Ireland |
| Marcel Zachariah SSAS | Ireland |
| Mark Ellis SSAS | Ireland |
| Michael Conway Pension Trust | Ireland |
| Neal Quinn SSAP | Ireland |
| Newcourt Retirement Fund Managers Limited Personal Retirement Bond | Ireland |
| NUI Galway Joint Pension Scheme | Ireland |
| NUI Galway Model Scheme | Ireland |
| Pivotal Database Service Ltd – John Durcan SSAP | Ireland |
| Primark Pension Plan | Ireland |
| Quest Self Invested Personal Retirement Bond | Ireland |
| Quinn Cement Limited Final Salary Pension Plan | Ireland |
| Railway Procurement Agency Pension & Life Assurance Plan 2003 | Ireland |
| Roadbridge Limited Retirement Solution Plan | Ireland |
| Ronnie Culliton (Bespoke) Pension Trust | Ireland |
| Self Invested PRSA | Ireland |
| Simon Coffey Executive Pension Scheme | Ireland |
| Standard Life Synergy Buy Out Bond | Ireland |
| Stripes Support Services Ltd Retirement Benefits Scheme | Ireland |
| Stripes Support Services No.2 EPS | Ireland |
| Timothy Kinsella Personal Retirement Bond | Ireland |
| Tony Dervan SSAP | Ireland |
| UCD Pension Scheme | Ireland |
| University of Dublin Trinity College Model Pension Scheme | Ireland |
| VHI Staff Pension Plan | Ireland |
| Wealth Options Personal Retirement Bond | Ireland |
| XL Services UK (Irish Branch) Limited Pension Plan | Ireland |
| Zurich Life – Eagle Star Freedom in Retirement Personal Pension Plan | Ireland |
| Zurich Life – Eagle Star Personal Retirement Bond | Ireland |
---
Isle of Man
| | |
| --- | --- |
| A Cutts SIPP | Isle of Man |
| Abbella Personal Pension Scheme | Isle of Man |
| Aegean Lite Pension Plan | Isle of Man |
| Aegean Personal Pension Plan | Isle of Man |
| AJF Personal Pension Scheme | Isle of Man |
| AKB Personal Pension Scheme | Isle of Man |
| Aldrick Pension Plan | Isle of Man |
| Alexandra Potts Pension Account | Isle of Man |
| Alpaco Personal Pension Scheme | Isle of Man |
| Ambrose SIPP | Isle of Man |
| AMW SIPP | Isle of Man |
| Andrew Steven Roy Personal Pension Scheme | Isle of Man |
| Anfield Lane SIPP | Isle of Man |
| Anthony Markham Personal Pension Scheme | Isle of Man |
| AP Personal Pension Scheme | Isle of Man |
| Arkadia | Isle of Man |
| Ascalon | Isle of Man |
| Ashenhurst Pension Scheme | Isle of Man |
| Ashfield SIPP | Isle of Man |
| Aviva Personal Pension Scheme (Isle of Man) | Isle of Man |
| AWC Private Pension Scheme | Isle of Man |
| AWJB Personal Pension | Isle of Man |
| Baker Tilly Isle of Man Staff Pension Scheme | Isle of Man |
| Baker Tilly Isle of Man Group Sipp | Isle of Man |
| Ballaglass Personal Pension Scheme | Isle of Man |
| Balley Chashtal SIPP | Isle of Man |
| Barnes Personal Pension Scheme | Isle of Man |
| Battersby Personal Pension Scheme | Isle of Man |
| Beautiful Wings SIPP | Isle of Man |
| Bell Pension | Isle of Man |
| Bishops Personal Pension Scheme | Isle of Man |
| Blackthorn Pension Scheme | Isle of Man |
| Blue Roan Personal Pension Scheme | Isle of Man |
| BM Personal Pension Scheme | Isle of Man |
| Boal & Co Select Personal Pension Scheme | Isle of Man |
| Bolt Family 2 Personal Pension Scheme | Isle of Man |
| Boon Personal Pension Scheme | Isle of Man |
| Boot G Personal Pension Scheme | Isle of Man |
| Booth R Personal Pension Scheme | Isle of Man |
| Boston Pension Scheme | Isle of Man |
| Bredaig Pension Scheme | Isle of Man |
| Britannia Days Personal Pension Scheme | Isle of Man |
| Bryces Personal Pension Scheme | Isle of Man |
| Burt Overseas Pension Scheme | Isle of Man |
| Butler Personal Pension Scheme | Isle of Man |
| Cala Trust | Isle of Man |
| Carpenter Personal Pension Scheme | Isle of Man |
| CAS Personal Pension Scheme | Isle of Man |
| Chigwell Personal Pension Scheme | Isle of Man |
| Chiles Personal Pension Scheme | Isle of Man |
| Cintex Pension Scheme | Isle of Man |
| CIR Personal Pension Scheme | Isle of Man |
| Civillas Personal Pension Scheme | Isle of Man |
| Clarke Pension Scheme | Isle of Man |
| Clunes Pension Scheme | Isle of Man |
| Cluny Personal Pension Scheme | Isle of Man |
| Conyngham A2 Personal Pension Scheme | Isle of Man |
| Coombe DM Personal Pension Scheme | Isle of Man |
| Cox Personal Pension DPP Scheme | Isle of Man |
| Crawford A Personal Pension Scheme | Isle of Man |
| Crawford L Personal Pension Scheme | Isle of Man |
| Cronin Personal Pension Scheme | Isle of Man |
| Crossley SIPP | Isle of Man |
| Crystal SIPP | Isle of Man |
| Cunliffe Personal Pension Scheme | Isle of Man |
| D Helliwell Personal Pension Scheme | Isle of Man |
| G Helliwell Personal Pension Scheme | Isle of Man |
| Dales Pension Scheme | Isle of Man |
| Dallison Family SIPP | Isle of Man |
| David Haddow Personal Pension Scheme | Isle of Man |
| David Parkin SIPP | Isle of Man |
| Davidson Pension | Isle of Man |
| Davies AJ Personal Pension Scheme | Isle of Man |
| DCB Personal Pension Scheme | Isle of Man |
| Deane Personal Pension Scheme | Isle of Man |
| Devonshire SIPP | Isle of Man |
| Dickinson Family SIPP | Isle of Man |
| DJS SIPP | Isle of Man |
| DMP SIPP | Isle of Man |
| Domist Pension Scheme | Isle of Man |
| Doonhamer SIPP | Isle of Man |
| E – Charisma SIPP | Isle of Man |
| Edgewater Select SIPP | Isle of Man |
| Edgewater Solutions SIPP | Isle of Man |
| Eleven SIPP | Isle of Man |
| Elphick Personal Pension Scheme | Isle of Man |
| EP Pension Plan | Isle of Man |
| Evans C Personal Pension Scheme | Isle of Man |
| Everett S Personal Pension Scheme | Isle of Man |
| Ex-Isle Pension Scheme | Isle of Man |
| Fairbairn Personal Pension Scheme | Isle of Man |
| Ffinlo SIPP | Isle of Man |
| Freeman SIPP | Isle of Man |
| Friends Provident International Pension Scheme | Isle of Man |
| Fulstow Personal Pension Scheme | Isle of Man |
| G & C Brown Personal Pension Scheme | Isle of Man |
| G R Lawrence Personal Pension Scheme | Isle of Man |
| GM Sharpe Personal Pension Scheme | Isle of Man |
| Gollow J Personal Pension Scheme | Isle of Man |
| Goodwin Personal Pension Scheme | Isle of Man |
| Gordon Walker SIPP | Isle of Man |
| Got There | Isle of Man |
| Greaves Personal Pension Scheme | Isle of Man |
| Grundy F Personal Pension Scheme | Isle of Man |
| Handansoph SIPP | Isle of Man |
| Harris Personal Pension DPP Scheme | Isle of Man |
| Haslett R Personal Pension Scheme | Isle of Man |
| Hedley S Personal Pension Scheme | Isle of Man |
| Heeney Personal Pension Scheme | Isle of Man |
| Henson Personal Pension Scheme | Isle of Man |
| Hepper Personal Pension Scheme | Isle of Man |
| Highway Personal Pension Scheme | Isle of Man |
| Hinchliffe Personal Pension Scheme | Isle of Man |
| Hounsell Personal Pension Scheme | Isle of Man |
| Holt Personal Pension Scheme | Isle of Man |
| Humbles D Personal Pension Scheme | Isle of Man |
| Hunter 2014 Personal Pension Scheme | Isle of Man |
| Isabel Marion Lawrence Personal Pension Scheme | Isle of Man |
| Isle of Man Government Unified Scheme 2011 | Isle of Man |
| Isle of Man Post Office Superannuation (Amendment) Scheme 2010 | Isle of Man |
| Isle of Man Workplace Pension | Isle of Man |
| J & C Personal Pension Scheme | Isle of Man |
| Jalna Personal Pension Scheme | Isle of Man |
| James Weight QROPS | Isle of Man |
| JB Personal Pension Scheme | Isle of Man |
| JBD Personal Pension Scheme | Isle of Man |
| Jera Pension Scheme | Isle of Man |
| John Buckley SIPP | Isle of Man |
| JPK Personal Pension Scheme | Isle of Man |
| JT Personal Pension Scheme | Isle of Man |
| Judicial Pension Scheme 2004 | Isle of Man |
| JWK Personal Pension Scheme | Isle of Man |
| Katieellie 1 | Isle of Man |
| Kincavel SIPP | Isle of Man |
| Kingslawn SIPP | Isle of Man |
| Kionslieu Personal Pension Scheme | Isle of Man |
| KJMT Retirement Fund | Isle of Man |
| Knight Personal Pension Scheme | Isle of Man |
| KOR Personal Pension Scheme | Isle of Man |
| Kreston Isle of Man Pension Plan | Isle of Man |
| Les Coates Personal Pension DPP Scheme | Isle of Man |
| LGPG SIPP | Isle of Man |
| Lifestyle Pension (Wrap) Account | Isle of Man |
| Lighten Point SIPP | Isle of Man |
| Linwood Personal Pension Scheme | Isle of Man |
| Lion Rock SIPP | Isle of Man |
| Llysfaen Personal Pension Scheme | Isle of Man |
| Local Government Superannuation Scheme 2012 | Isle of Man |
| Lockwood Personal Pension Scheme | Isle of Man |
| Lunt Personal Pension Scheme | Isle of Man |
| Lyons D Personal Pension Scheme | Isle of Man |
| M C Turnbull Personal Pension Scheme | Isle of Man |
| MAC Financial SIPP | Isle of Man |
| Macleod Associates Pension Scheme | Isle of Man |
| Maddrell Personal Pension Scheme | Isle of Man |
| Manton Personal Pension | Isle of Man |
| Manxe Personal Pension Scheme | Isle of Man |
| Max Personal Pension Scheme | Isle of Man |
| May Pension Scheme | Isle of Man |
| Mayoco Personal Pension Scheme | Isle of Man |
| MCB Personal Pension Scheme | Isle of Man |
| McChesney Ski SIPP | Isle of Man |
| McCord Personal Pension Scheme | Isle of Man |
| MCW Personal Pension Scheme | Isle of Man |
| MD Personal Pension Scheme | Isle of Man |
| Meadowcroft Personal Pension Scheme | Isle of Man |
| Merryweather Personal Pension Scheme | Isle of Man |
| Middle Earth | Isle of Man |
| Milner N Personal Pension Scheme | Isle of Man |
| Mitchell Family SIPP | Isle of Man |
| MNNP Trust | Isle of Man |
| Molo Personal Pension Schemes | Isle of Man |
| Momentum Isle of Man Pension Plan | Isle of Man |
| Mooney Personal Pension Scheme | Isle of Man |
| Moorcroft Family SIPP | Isle of Man |
| MOP 2 Scheme | Isle of Man |
| Morgan Personal Pension Scheme | Isle of Man |
| Morrell Personal Pension Scheme | Isle of Man |
| Morris Personal Pension Scheme | Isle of Man |
| Mr Lippy's Personal Pension Scheme | Isle of Man |
| Mullarkey SIPP | Isle of Man |
| MW Self Invested Personal Pension Scheme | Isle of Man |
| Narrak Personal Pension Scheme | Isle of Man |
| Nicolay H Personal Pension Scheme | Isle of Man |
| Niven Personal Pension Scheme | Isle of Man |
| Oliver GB Personal Pension Scheme | Isle of Man |
| Oliver JC Personal Pension Scheme | Isle of Man |
| Onions Family Pension | Isle of Man |
| Optimus Retirement Benefit Scheme | Isle of Man |
| Osiris SIPP | Isle of Man |
| Owen S Personal Pension Scheme | Isle of Man |
| P T K Personal Pension Scheme | Isle of Man |
| P White No 1 Personal Pension Scheme | Isle of Man |
| P White No 2 Personal Pension Scheme | Isle of Man |
| Paden Personal Pension Scheme | Isle of Man |
| Paoshea Personal Pension Scheme | Isle of Man |
| Parkshot SIPP | Isle of Man |
| PAS Personal Pension Scheme | Isle of Man |
| Patsourakis Personal Pension Scheme | Isle of Man |
| Paul Moore Personal Pension Scheme | Isle of Man |
| Pearson Pension Scheme | Isle of Man |
| Pen-y-ghent Pension Scheme | Isle of Man |
| Perwick Personal Pension Scheme | Isle of Man |
| Peter Fisher IOM Pension Fund | Isle of Man |
| Phoenix Personal Pension Scheme | Isle of Man |
| Pitt Personal Pension Scheme | Isle of Man |
| Police Pensions Regulations 1991 | Isle of Man |
| Police Pensions Regulations 2010 | Isle of Man |
| Poole-Wilson SIPP | Isle of Man |
| Preece Personal Pension Scheme | Isle of Man |
| Prescott B Personal Pension Scheme | Isle of Man |
| Prestige Personal Pension Scheme | Isle of Man |
| Prophecy SIPP | Isle of Man |
| Ralph Personal Pension Scheme | Isle of Man |
| Red Hair And Blue Eyes | Isle of Man |
| REGH Pension Scheme | Isle of Man |
| Rhodes B Personal Pension Scheme | Isle of Man |
| Rhubarb Hall SIPP | Isle of Man |
| Rich M Personal Pension Scheme | Isle of Man |
| Richie A Personal Pension Scheme | Isle of Man |
| Rinteln Personal Pension Scheme | Isle of Man |
| RMD Personal Pension Scheme | Isle of Man |
| RJS SIPP | Isle of Man |
| Ronaldsway Aircraft (2003) Pension & Life Assurance Scheme | Isle of Man |
| Rosser Personal Pension Scheme | Isle of Man |
| Ruxton SIPP | Isle of Man |
| S Gilbert Personal Pension DPP Scheme | Isle of Man |
| Sale Personal Pension Scheme | Isle of Man |
| Salvis SIPP | Isle of Man |
| SDM Pension Fund | Isle of Man |
| Seafield Personal Pension Scheme | Isle of Man |
| Semple Personal Pension Scheme | Isle of Man |
| Sewell Personal Pension Scheme | Isle of Man |
| SGB SIPP | Isle of Man |
| Shenvalla Personal Pension Scheme | Isle of Man |
| SHE Personal Pension Scheme | Isle of Man |
| Sillitoe Personal Pension Scheme | Isle of Man |
| SIPPSONLINE Ltd Personal Pension Scheme | Isle of Man |
| SIPP Specialists (IOM) Scheme | Isle of Man |
| SJ Bridson IoM SIPP | Isle of Man |
| Southgate Personal Pension Scheme | Isle of Man |
| SSDW SIPP | Isle of Man |
| Stables Pension Fund | Isle of Man |
| Staxton Personal Pension Scheme | Isle of Man |
| Stirling Family Pension Scheme | Isle of Man |
| Stonecrop Personal Pension Scheme | Isle of Man |
| Strachan Personal Pension Scheme | Isle of Man |
| Struan SIPP | Isle of Man |
| Sue Collister Pension Fund | Isle of Man |
| Supa Heat (I.O.M.) Pension Scheme | Isle of Man |
| Superannuation (Manual Workers)(No 1) Scheme 1973 | Isle of Man |
| Supreme SIPP | Isle of Man |
| Sutton Personal Pension Scheme | Isle of Man |
| T C B Personal Pension Scheme | Isle of Man |
| Tall Trees SIPP | Isle of Man |
| Taylor J Personal Pension Scheme | Isle of Man |
| Taynton SIPP | Isle of Man |
| Teachers' Superannuation Order 2011 | Isle of Man |
| Telford A&O SIPP | Isle of Man |
| Tesco Isle of Man Retirement Savings Plan | Isle of Man |
| The Arzac Pension Scheme | Isle of Man |
| Thomas P S Personal Pension Scheme | Isle of Man |
| Tigo SIPP | Isle of Man |
| TMC Personal Pension Scheme | Isle of Man |
| Urwin Personal Pension Scheme | Isle of Man |
| Villaricos Personal Pension Scheme | Isle of Man |
| Virginia Barn Personal Pension Scheme | Isle of Man |
| W M Personal Pension Scheme | Isle of Man |
| Walsh A Personal Pension Scheme | Isle of Man |
| Walsh Y Personal Pension Scheme | Isle of Man |
| Waterbird Personal Pension Scheme | Isle of Man |
| Watts L Personal Pension Scheme | Isle of Man |
| Watts Personal Pension Scheme | Isle of Man |
| Webb Family SIPP | Isle of Man |
| Wellstan | Isle of Man |
| Whitfield Personal Pension Scheme | Isle of Man |
| Wild Wadi Personal Pension Plan | Isle of Man |
| Willerby Personal Pension Scheme | Isle of Man |
| William Lloyd Bennett Personal Pension Scheme | Isle of Man |
| Woodend SIPP | Isle of Man |
| Woodentops Personal Pension Scheme | Isle of Man |
| Wordsworth Pensions | Isle of Man |
| Worthing Personal Pension Scheme | Isle of Man |
| Yarker Family SIPP | Isle of Man |
| Yorks Eight Ltd Pension Scheme | Isle of Man |
| ZJP SIPP | Isle of Man |
| Zurich Isle of Man Personal Pension Plan | Isle of Man |
---
Jersey
| | |
| --- | --- |
| Alexander Forbes Islands Pension Plan | Jersey |
| Alexander Forbes Jersey Pension Investment Trust | Jersey |
| Alpenhof Ltd | Jersey |
| Amarach Limited | Jersey |
| Blue Riband Jersey Retirement Annuity Trust Scheme | Jersey |
| BNP Paribas Offshore Pension Plan | Jersey |
| Carmen Wealth Limited | Jersey |
| Coco Investments Limited | Jersey |
| Elian Fiduciary Service Pension Trustee Limited | Jersey |
| Fairway Jersey Personal Pension Scheme | Jersey |
| Future Retirement Trust | Jersey |
| Heppward Investments Limited | Jersey |
| Highvern Trustees Limited Pension Scheme | Jersey |
| Intertrust Income Replacement Plan (55) | Jersey |
| Intertrust Income Replacement Plan (Jersey Corporate) | Jersey |
| Jersey Pension Plan | Jersey |
| Jersey Personal Pension Trust | Jersey |
| Jersey Post Group Defined Contribution Scheme | Jersey |
| Jersey Teachers Superannuation Fund | Jersey |
| JFSC 2012 Staff Pension Scheme | Jersey |
| Lloyds Bank Offshore Pension Scheme | Jersey |
| Luca Pensions Ltd | Jersey |
| Lutea Jersey Qualifying Retirement Occupational Pension Scheme | Jersey |
| Moore Stephens Channel Islands Pension Plan | Jersey |
| Occupational Retirement Plan | Jersey |
| Ogier Channel Islands Employee Pension Scheme | Jersey |
| PEB Limited | Jersey |
| Personal Pension Plan (Vantage) | Jersey |
| Public Employees Contributory Retirement Scheme | Jersey |
| Public Employees Pension Scheme | Jersey |
| Rossborough Personal Retirement Plan | Jersey |
| Sebastian-Capel Investments Ltd | Jersey |
| Shaws RB Limited | Jersey |
| Trinity Capital Pension Scheme | Jersey |
| Vantage Pension Scheme | Jersey |
| Vistra 2012 Employees (Jersey) Pension Plan | Jersey |
| Voisin & Volaw Pension Scheme | Jersey |
---
Kenya
| | |
| --- | --- |
| ICEA LION Individual Retirement Benefits Scheme | Kenya |
---
Latvia
| | |
| --- | --- |
| Pension Plan SEB-Aktivais (SEB-Active) | Latvia |
| Pension plan SEB-Sabalansetais (SEB-Balanced) | Latvia |
| Swedbank Atklatais Pensiju Fonds AS Swedbank Defined Contribution Pension Plan Stabilitate+25 | Latvia |
---
Liechtenstein
| | |
| --- | --- |
| LV 1871 Private Pension | Liechtenstein |
---
Luxembourg
| | |
| --- | --- |
| European Investment Bank Staff Pension Scheme | Luxembourg |
| European Investment Fund Staff Pension Scheme | Luxembourg |
---
Malta
| | |
| --- | --- |
| Boal & Co Malta Pension | Malta |
| Bourse Retirement Scheme (Malta) | Malta |
| Centaurus Lite Retirement Benefit Scheme | Malta |
| Dominion EU Retirement (US Qualified) Plan | Malta |
| Dominion Malta Retirement Plan 2010 | Malta |
| Elmo International Retirement Plan | Malta |
| Elmo US Retirement Plan | Malta |
| Expatriate Retirement Plan | Malta |
| Gemstone Retirement Scheme | Malta |
| Harbour (US Qualified) Retirement Scheme | Malta |
| Harbour Retirement Scheme SICAV p.l.c. | Malta |
| Infinity International Pension Plan | Malta |
| ITC Occupational Retirement Scheme | Malta |
| ITC Personal Retirement Scheme | Malta |
| MCT Malet International Retirement Scheme | Malta |
| MCT Malta Private Retirement Scheme | Malta |
| Momentum Malta Retirement Trust | Malta |
| Novia Global Retirement Plan | Malta |
| Optimus Retirement Benefit Scheme No 1 | Malta |
| Pathfinder Retirement Scheme | Malta |
| Pecunia Retirement Benefit Scheme | Malta |
| Pioneer Retirement Plan | Malta |
| Prosperity QROPS Malta | Malta |
| Providence Retirement Plan | Malta |
| STM Malta (US) Retirement Plan | Malta |
| STM Malta Pension Contract Plan | Malta |
| STM Malta Personal Retirement Plan | Malta |
| STM Malta Retirement Plan | Malta |
| Synergy International Pension Plan | Malta |
| Centaurus Retirement Benefit Scheme | Malta |
| Harbour Retirement Scheme | Malta |
| Melita International Retirement Scheme Trust | Malta |
| US Pathfinder Retirement Scheme | Malta |
| US Voyager Retirement Plan | Malta |
| Voyager Retirement Plan | Malta |
---
Mauritis
| | |
| --- | --- |
| Marina Pension Trust | Mauritius |
| St James QROPS (Mauritius) | Mauritius |
---
Netherlands
| | |
| --- | --- |
| Bedrijfstakpensioenfonds Voor de Drankindustrie | Netherlands |
| BeFrank PPi | Netherlands |
| Energise B V DGA Pensioen | Netherlands |
| Nationale-Nederlanden Premium Pension Institution | Netherlands |
| Pensioenfonds Horeca & Catering | Netherlands |
| Pensioenfonds Zorg en Welzijn | Netherlands |
| Pension Plan ARP/ASP of Mars Pensioenfonds | Netherlands |
| Stichting Pensioenfonds Astellas | Netherlands |
| Stichting Pensioenfonds Flexsecurity | Netherlands |
| Stichting Pensioenfonds Ing | Netherlands |
| Stichting Pensioenfonds Provisum – Pensioenreglment B | Netherlands |
| Stichting Pensioenfonds van de ABN AMRO Bank NV | Netherlands |
| Stichting Pensioenfonds voor de Woningcorporaties (SPW) | Netherlands |
| Stichting Pensioenfonds Vopak | Netherlands |
| Stichting. Telegraafpensioenfonds 1959 | Netherlands |
| Wessanen Nederland Holding B.V.by Zwitserleven (SRLEV N.V) | Netherlands |
---
New Zealand
| | |
| --- | --- |
| Britannia Retirement Scheme | New Zealand |
| Britannia Superannuation Scheme 2012 | New Zealand |
| Craigs Superannuation Scheme | New Zealand |
| Fidelity Super-Super Plan, Number 3 | New Zealand |
| Garrison Bridge Superannuation Scheme | New Zealand |
| i-Select Superannuation Scheme | New Zealand |
| IVCM (NZ) PIE Superannuation Fund | New Zealand |
| Lightfoot Ltd Number 2 Superannuation Scheme | New Zealand |
| Lightfoot Ltd Superannuation Scheme | New Zealand |
| Medical Ass. Society Retirement Savings Plan | New Zealand |
| New Zealand Retirement Trust | New Zealand |
| NZ Endeavour Fund | New Zealand |
| NZ Funds Managed Superannuation Service | New Zealand |
| Portfolio Superannuation Scheme | New Zealand |
| Ranfurly Superannuation Scheme | New Zealand |
| SMS 1 Fund | New Zealand |
| SMS 2 Fund | New Zealand |
| SMS 3 Fund | New Zealand |
| SSAS 1 Fund | New Zealand |
| SSAS 3 Fund | New Zealand |
| SSAS 4 Fund | New Zealand |
| SSAS 5 Fund | New Zealand |
| SSAS 6 Fund | New Zealand |
| SSAS 7 Fund | New Zealand |
| SSAS 9 Fund | New Zealand |
| SSAS 10 Fund | New Zealand |
| SSAS 12 Fund | New Zealand |
| SSAS 15 Fund | New Zealand |
| Stonebarrow Ltd Superannuation Fund | New Zealand |
| Stonebarrow Ltd Superannuation Scheme | New Zealand |
| SuperLife UK Pension Transfer Scheme | New Zealand |
---
Norway
| | |
| --- | --- |
| DNB Life Insurance Norway – Defined Contribution Group Pension Plan | Norway |
---
South Africa
| | |
| --- | --- |
| ABSA Group Pension Fund | South Africa |
| Investec Investment Linked Retirement Annuity Fund | South Africa |
| Investec Linked Life Annuity | South Africa |
---
Spain
---
Sweden
| | |
| --- | --- |
| Nordea Pension Plan | Sweden |
| SPP's Occupational Pension Plan | Sweden |
---
Switzerland
| | |
| --- | --- |
| CERN Pension Fund | Switzerland |
| Independent Freizuegigkeitsstiftung | Switzerland |
---
USA
| | |
| --- | --- |
| Transform Group Simplified Employee Pension Plan | USA |