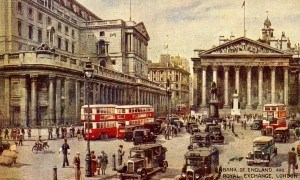 Good news for offshore savers
The financial world faced a fresh wave of speculation earlier this year after the governor of the Bank of England, Mark Carney, indicated that the UK base rate is expected to rise in the near future, perhaps even next year. Whilst this potential increase could cause considerable concern among mortgage holders or those with other forms of UK base rate dependent borrowing, it could hold significant benefits for expat savers who invest their capital in offshore accounts.
Offshore banks offer improved rates
Even before a date has been set for the base rate rise, some offshore operations are now offering markedly improved products for savers. Nationwide International, for example, is currently offering a higher rate on its one-year fixed term bond – up 0.2% to 1.65% from last year's rate of 1.45%. Compared with the interest savers could earn a decade or so ago, these figures are still unattractively low, but do mark a positive upturn for savers who have struggled to retain their investment's value in the last few years.
Fixed rates – an appealing option
The uncertainty around the base rate's future level and how different savings providers will respond means that many financial advisors are advocating short-term, flexible savings products as the ideal vehicle for cash. Using a one- or two-year fixed rate product may not currently yield the best interest rate, but does mean that when a base rate rise is realised, savers can easily move their monies into more profitable long-term options. Opting for a five- or ten-year fixed rate, or a highly regulated account which penalises rapid access, could result in funds being trapped in a sub-optimal account when there are better choices available on the market.
These are exciting times for offshore savers, when the correct choices could result in savings finally beginning to yield a healthy return on investment, rather than the unrewarding sums seen in the past few years. If you're considering moving your savings, high calibre expat financial advice will give you the information you need to make the best decision for your individual circumstances.
Alternatively, seek the advice of a specialist financial adviser that knows the UK system well. Harrison Brook can assist in all your financial matters ( Offshore Account, Mortgage Advice, Tax Advice, Pension Transfer and more)  Speak to a Harrison Brook adviser today.