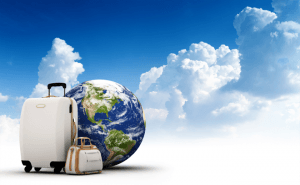 The Top Destinations for British Expats
British expats have set up new homes all over the world, but Australia has been named the most popular location for people moving abroad. According to a new infographic published by packing and removals company Pack & Send, more than a million British expats are now living Down Under.
This is almost twice the number of British expats who have moved to the United States, which is famously popular as a retirement spot. Low taxes are among the reasons that Britons move to the US, although expat financial advice will still be needed for those considering making the move.
The high quality of life on offer in Canada has persuaded more than half a million British people to move to the friendly country, which also boasts a national healthcare system to rival the NHS.
Spain is one of the most traditional retirement hot spots for Britons, with the good weather and culture tempting many to make the move. Over 380,000 Britons now live in Spain according to Pack & Send, with low property prices making it a great place to set up a new home. A pension transfer is also pretty simple to arrange when moving to Spain, although the appeal of the nation has slipped a little in recent years as a result of the impact of the euro crisis on the Spanish economy. For more information about Pension Transfer, talk with one of our adviser in Harrison Brook.
Many nations around the world are trying to attract expat workers and New Zealand is one of them, so it is no surprise that more than 300,000 Brits now call NZ home. Low crime rates and a high quality of life make New Zealand a very appealing place to go, while the country's profile got a massive boost with the release of the phenomenally popular Lord of the Rings films, which showed off its stunning scenery. Take the first step today with Harrison Brook and find out more about Financial Advice in New Zealand.
Data also shows that more than 38,000 British people living in South Africa are currently drawing a UK pension. South Africa has a low cost of living, a huge choice of amazing beaches and a very warm climate, making it a fine place to start a new life. Harrison Brook assist you with your Pension Transfer South Africa.
In total, the research shows that more than five million Britons are currently living abroad, with expat financial advice and pension transfers among the issues at the forefront of their minds. Take the first step today with Harrison Brook and get the advices you need.